Adults
Couples
Premarital
Ongoing marriage
Marriage Crisis
Children & Teens
(With Parent)
Entire Families
Invicta Ministries wants to see you free from whatever is hindering you, whatever is heavy, and whatever is tormenting you. We want to see you in abundant emotional and spiritual life—strong and full of joy in Jesus Christ.


Invicta Ministries delivers the ministry in two different formats: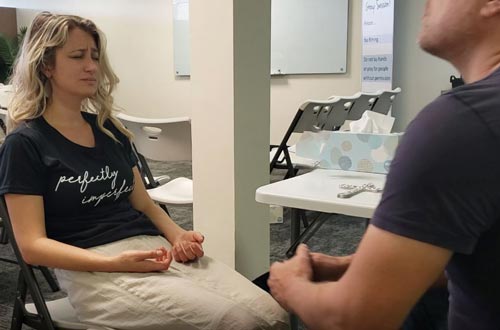 We Are Here for You, But You Need to Do Your Part
We are here to be vessels of the Holy Spirit to heal you; however, Mark and Jana cannot replace your own personal walk with God or your submission to Jesus. The verse on this page (James 4:7) informs every believer that we must submit to God before the devil will flee. Neither Mark nor Jana can submit to God for you. We can provide the spiritual counseling to nudge you in the right direction, but we can't do it for you.
Submission to God includes your prayer life, your worship life, fasting, and reading of God's word, the Bible. It also involves your repentance and your forsaking of sin. If you are unwilling to give up any major sin areas of your life (especially fornication, pornography, and substance use—including marihuana), then the efforts of our ministry to you will be hindered. God will not force you to be healed when you refuse to submit to Him.
Click HERE to watch a video about how we teach individuals to prepare for receiving ministry from Invicta Ministries.
We strongly recommend that you attend our many deliverance services. It is at our deliverance services where you will acquire important Biblical knowledge about the spiritual war. You will also learn how to walk in your deliverance as you go through the deliverance process.
We speak the HEALING and the VICTORY of Jesus Christ over you!
Mark & Jana
Therefore submit to God. Resist the devil and he will flee from you.