Most people who attend our deliverance services and individual encounter sessions are already born-again believers in Jesus Christ. Many have already tried conventional secular means of therapy and treatment but have not gotten the real healing that they were looking for. This happens because many individuals are grappling with spiritual issues that cannot be overcome by any other means other than through the spiritual intervention of Jesus. Invicta Ministries is a deliverance church that ministers this spiritual intervention.
In addition, we at Invicta Ministries believe that the damage to the mind (which is the soul) that is caused by childhood abuse, rejection, and abandonment can only be healed and restored by the miraculous work of the Holy Spirit. In other words, only Jesus can bind up the broken heart (Isaiah 61:1).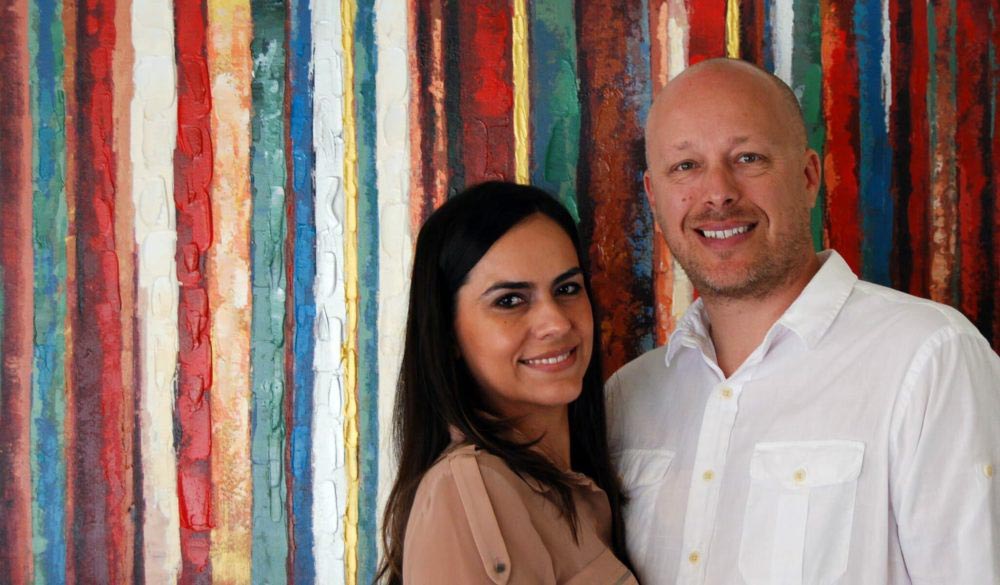 Our prayer ministry encompasses three main areas:
Deliverance Counseling (Biblically-centered teaching that serves to position the individual to receive God's supernatural healing; Deliverance Counseling is faith-based and prayer-based, not research-based)

 

Inner Healing (the healing and restoration of the wounded and fragmented mind or soul)

 

Deliverance (the resisting and casting out of demons in the strong Name of Jesus)

Invicta Ministries delivers this ministry in two primary ways: 
Regularly scheduled public deliverance services

 

Private and confidential Deliverance Encounter sessions (in-person here in Fort Lauderdale and over Zoom anywhere in the world)

During our deliverance services, our goal is to minister to all individuals who attend.


During our public deliverance services, we minister to individual attendees one at a time. We do not typically conduct "mass deliverance."
During our private, one-on-one Deliverance Encounter sessions, individuals receive focused Deliverance Counseling, Inner Healing, and Deliverance.
Both our deliverance services and our private sessions are designed to address your specific issues and areas of emotional and spiritual vulnerability. Whether you come to our Deliverance Service or you schedule a one-on-one Deliverance Encounter, we pray that God use Invicta Ministries to bring you the spiritual and emotional healing that you need!
Whether you do not yet know Jesus as Lord, whether you are a new believer, or whether you are a mature Christian who is struggling, our mission is the same: to get to the root of your spiritual issues and lead you in process of salvation, inner healing, and deliverance—by the power of the Holy Spirit and in the Name of Jesus.
People who contact us requesting ministry suffer from many kinds of emotional and spiritual heaviness.
We believe that these issues are best dealt with by using a faith-based and prayer-based approach. Specifically, we do this in the Name of Jesus through effective Deliverance Counseling, inner healing, and deliverance. In this way, we purpose to bring God's healing to you by getting to the emotional and spiritual roots of your issues.
The most common issues that people report to us are the following:
Hearing voices, seeing shadows, seeing objects move, the feeling of being choked, the feeling of being suffocated, the feeling of being held down, feeling a presence, feeling clawing, and experiencing physical marks of unknown origin on the body.
Sleep Issues
Frequent nightmares, torment during sleep time, sleep paralysis, inability to sleep properly.
Abuse Issues
Abuse, abandonment and rejection during childhood or adulthood. Especially physical, emotional and sexual abuse (molestation) during childhood.
Satanic Ritual Abuse (SRA) Issues
Informal and formal ritualistic abuse. Childhood Satanic dedications, cult programming, ritualized sexual violation, ritualized violence, ritualized emotional and physical abuse.
Sexual Issues
Spiritual rape, spiritual husband, spiritual wife, compulsive sexual behavior, victim of rape, pornography, prostitution, incest, unwanted sexual desires, sexual perversion.
Relationship Issues
Constant failure in relationships, divorce, mistrust of the opposite sex, constant relationship strife, adultery, inability to bond.
Fear Issues
Debilitating fear, debilitating anxiety, panic attacks, fainting.
Sickness
Chronic sickness and pain, chronic undiagnosed sickness, chronic headaches, addictions, depression, unsound thinking and multiple personalities.
Anger
Deep anger, rage, unable to forgive, bitterness.
Death Issues
Abortion, cutting, thoughts of suicide, slothfulness, deep dissatisfaction with life, constant failure, premature death in the family, victims of murder in the family.
Generational Issues
The same bad things keep repeating in your life. The same bad things have repeated in your family line.
Living with these issues is not God's plan for your life. His perfect plan is to heal, transform and restore you into the image of Christ.
"For I know the plans I have for you," declares the LORD, "plans to prosper you and not to harm you, plans to give you hope and a future."  Jeremiah 29:11 (NIV)
Your deliverance and healing will confirm God's word in your life and permit you to move into a more powerful and intimate relationship with Him.
On hearing this, Jesus said, "It is not the healthy who need a doctor, but the sick."