Winter Baptism December 9th. Call to sign up!
Monthly Children's deliverance service starting in 2024. Stay tuned for details!
Women's Deliverance service moves to Thursday nights in 2024!
Welcome to Invicta Ministries!
Next Deliverance Service
December 5th
(doors open @ 7:30 PM)
Marriott Fort Lauderdale North
6650 N Andrews Ave, Fort Lauderdale, FL 33309
Next Women's Deliverance Service
December 1st
(doors open @ 7:30 PM)
Life International Ministries
4699 N. Federal Highway, Suite 108 Pompano Beach, FL 33064
Welcome to Invicta Ministries!
We are a deliverance church based out of Fort Lauderdale, Florida, USA. We serve Christian believers around the world who know that only Jesus can heal and that only Jesus can deliver. We believe that the miracles of deliverance and inner healing are indivisible from the greater Gospel message of Jesus Christ. Wherever Jesus went, He always preached, healed, and delivered. In fact, the Great Commission, as stated in Mark 16, says that we are to imitate Christ in this—that we are also to preach, heal and deliver!
Therefore, the mission of Invicta Ministries is the imitation of Christ. We preach the Gospel message of repentance. In fact, repentance is the foundation of our ministry.  We bind up the brokenhearted (inner healing), and we drive out demons (deliverance). We conduct this ministry during our public deliverance services as well as during our one-on-one encounter sessions with people just like you. The primary recipient of our ministry is the Christian believers—the Church.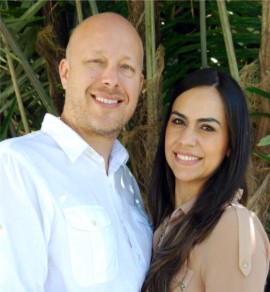 Whatever you are currently struggling with, Invicta Ministries wants to see you overcome it.
Whether you are facing strong demonic torment or unbearable spiritual heaviness. Whether you suffered abandonment, rejection, or a painful emotional trauma from an abusive past, you need to know that God has a perfect plan to heal, renew and transform every part of your life.
It will be a process, but we are believing that your healing and restoration are God's plan for your life.
God's plan is for you to live in peace, freedom, and strength through the authority and power of the Name of His Son, Jesus Christ.
Connect with us and begin your process of deliverance and inner healing today.
On average, out of 100 individuals who come to Invicta for ministry, 62 are women and 38 are men.
About three-fourths of all demonic legal right is bound up in the presence of the broken heart. This broken heart is synonymous with the dissociated parts of the core. Within these dissociated parts, pain, hurt, and trauma are encapsulated. Therefore, this brokenheartedness must be healed through Inner Healing before demons are confronted and cast out.
About 59% of our private Deliverance Encounter session appointments take place in-person. About 41% are held via Zoom.
Private Deliverance Sessions
Invicta Private sessions are scheduled for 2-3 hours. The average duration of our private Deliverance Encounters is two hours and thirty-eight minutes.
Ministries Being Trained by Invicta
Are You a Church, Ministry, Counseling, or Coaching Organization?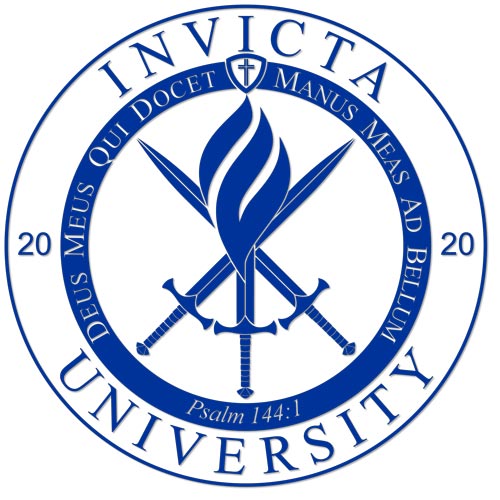 Contact us if you would like to partner with Invicta Ministries in order to bring the ministry of deliverance and inner healing to your organization. Through the teaching and certification arm of our ministry, invicta.university, we train up deliverance teams using our in-depth teaching curriculum. We can travel to your location in order to conduct teaching, one-on-one private Deliverance Encounter sessions with your team, as well as carry out public deliverance at your location.
Bring the ministry of binding up the brokenhearted and setting the captives free to your group!
Invicta Ministries Is an International Ministry
Invicta Ministries is an international deliverance and inner healing church. Our ministry is physically headquartered in Fort Lauderdale, Florida. Our weekly services are held here in South Florida. From Fort Lauderdale, we serve the communities of Miami-Dade County, Broward County, and Palm Beach County. In addition, individuals from around the state of Florida as well as from around the United States and Canada, come to attend our deliverance services.
We are an international ministry as well. Individuals from around the world receive teleministry (virtual online sessions) from us over Zoom and Skype. Also, many people travel to Fort Lauderdale from all over the world to sit in private session with us. While we don't typically use the term, many people who find us are searching for exorcism.
Do you want to receive text message (SMS) notifications from Invicta Ministries? If so, text SWORD to 954-892-6082
But thanks be to God! He gives us the victory through our Lord Jesus Christ.
1 Corinthians 15:57 (NIV)